Genealogy

Expanding collection of books stacked on shelf
Increasing dimensions
2010 - ongoing


The word genealogy denotes an account of the descent of a person, family, or group from older forms. This work creates a humourous genealogy comprising books stacked on a shelf in non-chronological order, tracing a literary history of desire and melancholy through a purely subjective selection by the artist. The work is an ongoing project, where a new book is added to the stack each time the work is shown in an exhibition. Viewed together, the books may allude to the role that literature plays in learning about forms of desire—a process that is always selective and accumulative.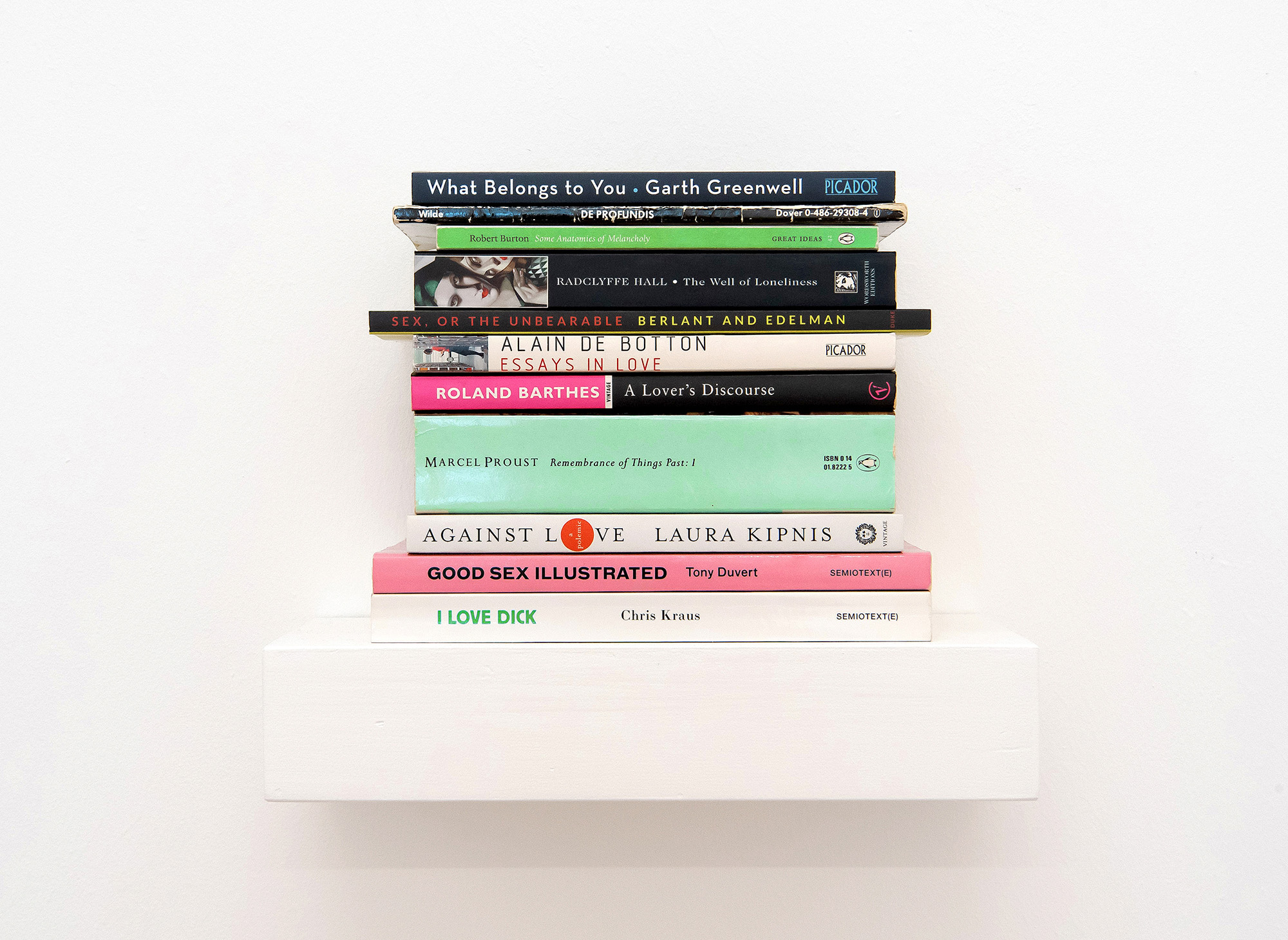 Genealogy in 2019
Installation view: The Dream of the Library, Museum für Gegenwartskunst Siegen, 2019. Photo by Sabine Reitmaier.
Genealogy in 2016
Installation view: Freundschaftsspiel, Museum für Neue Kunst, Freiburg, 2016. Photo by Bernhard Strauss.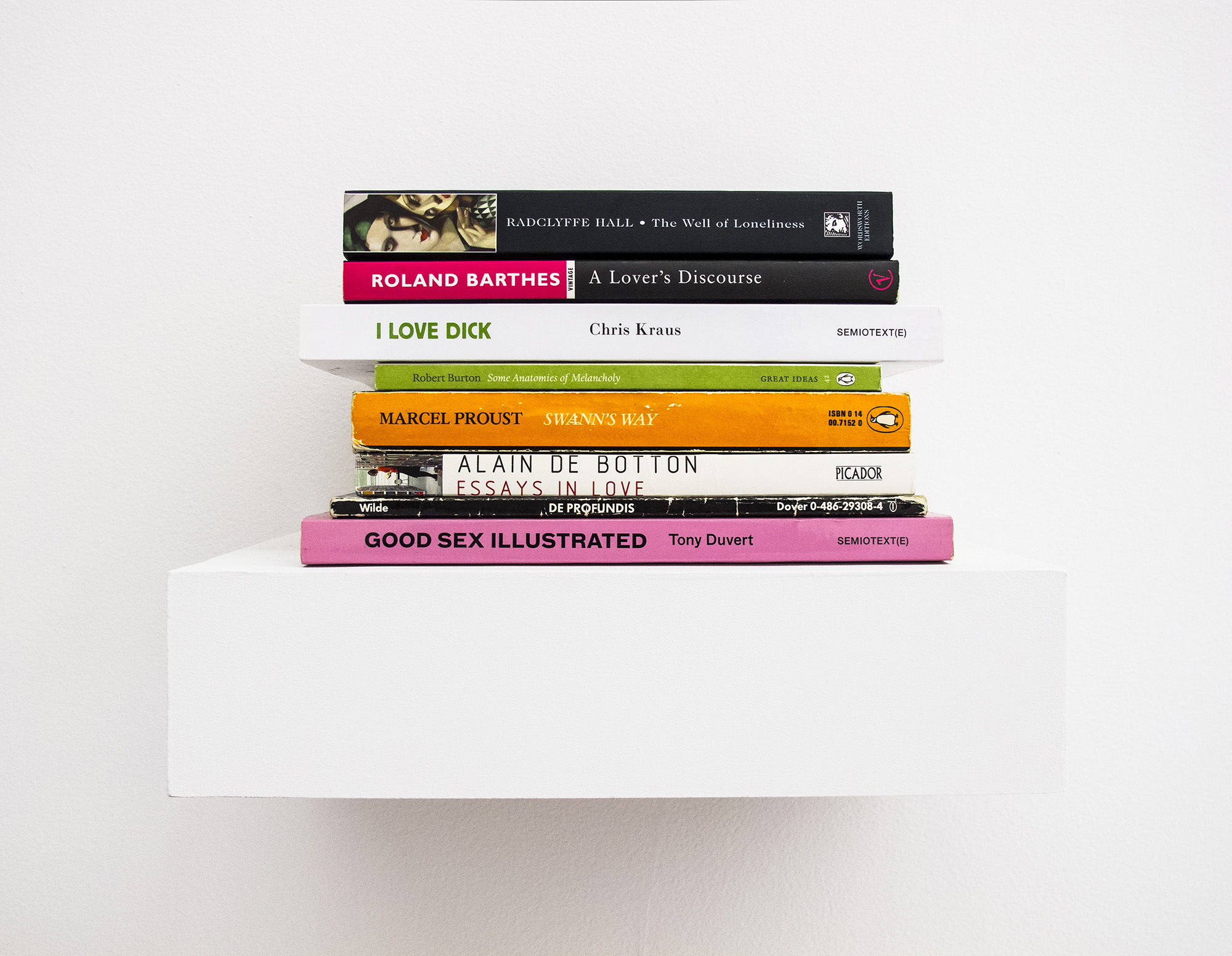 Genealogy in 2014
Genealogy in 2012
Genealogy in 2010