Genealogy
Expanding collection of books stacked on shelf
23 x 11 x 15 cm (9" x 4.5" x 6")
2010 - ongoing


The word genealogy denotes an account of the descent of a person, family, or group from older forms. This piece creates a humourous genealogy with books stacked on a shelf in non-chronological order, tracing a literary history of desire and melancholy. This also alludes to the role that literature plays in learning about forms of desire, which is always a selective and accumulative process. The work is an ongoing project where I add new books to the selection over the years.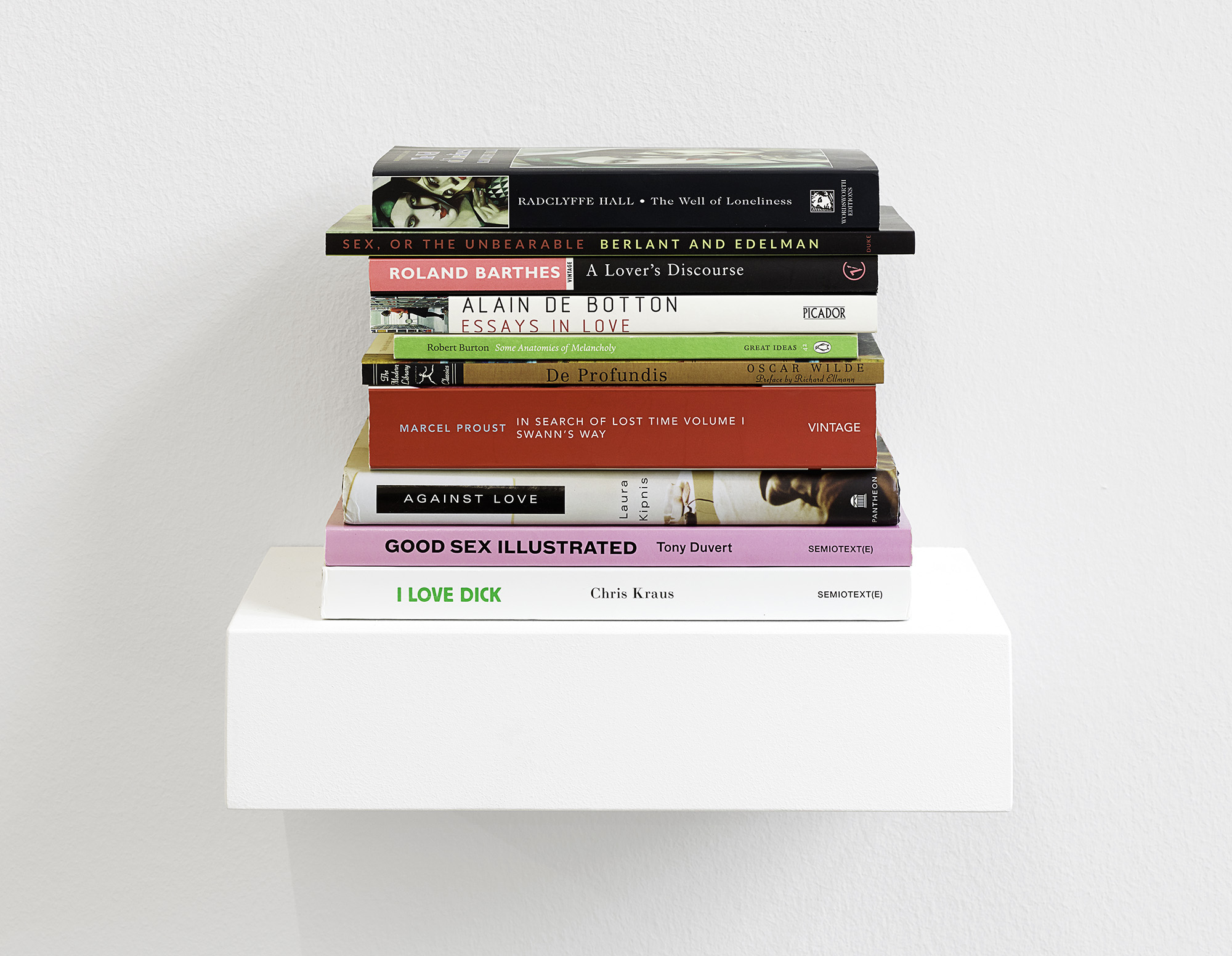 Genealogy in 2016
Installation view: Freundschaftsspiel, Museum für Neue Kunst, Freiburg, 2016. Photo by Bernhard Strauss.





Genealogy in 2014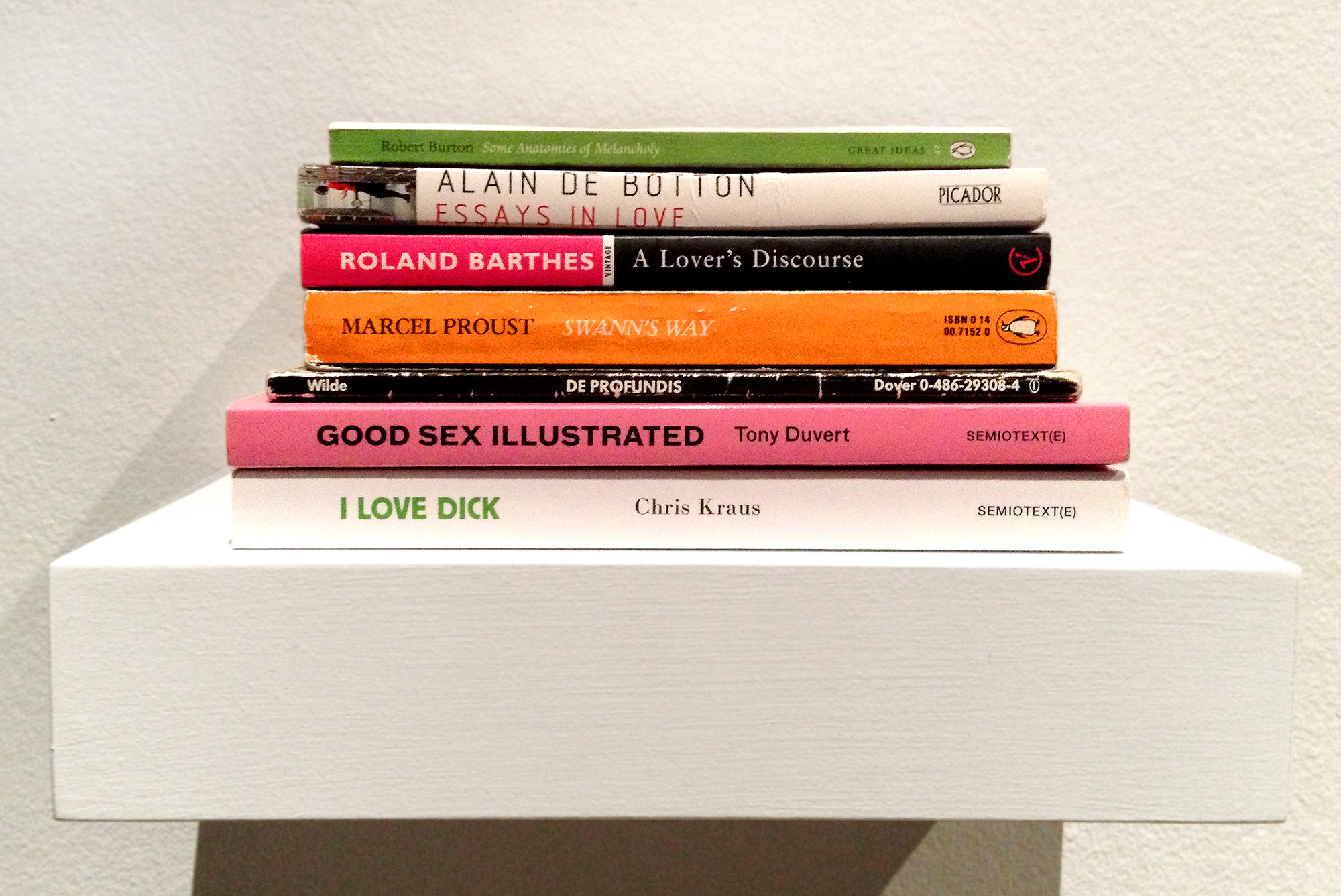 Genealogy in 2012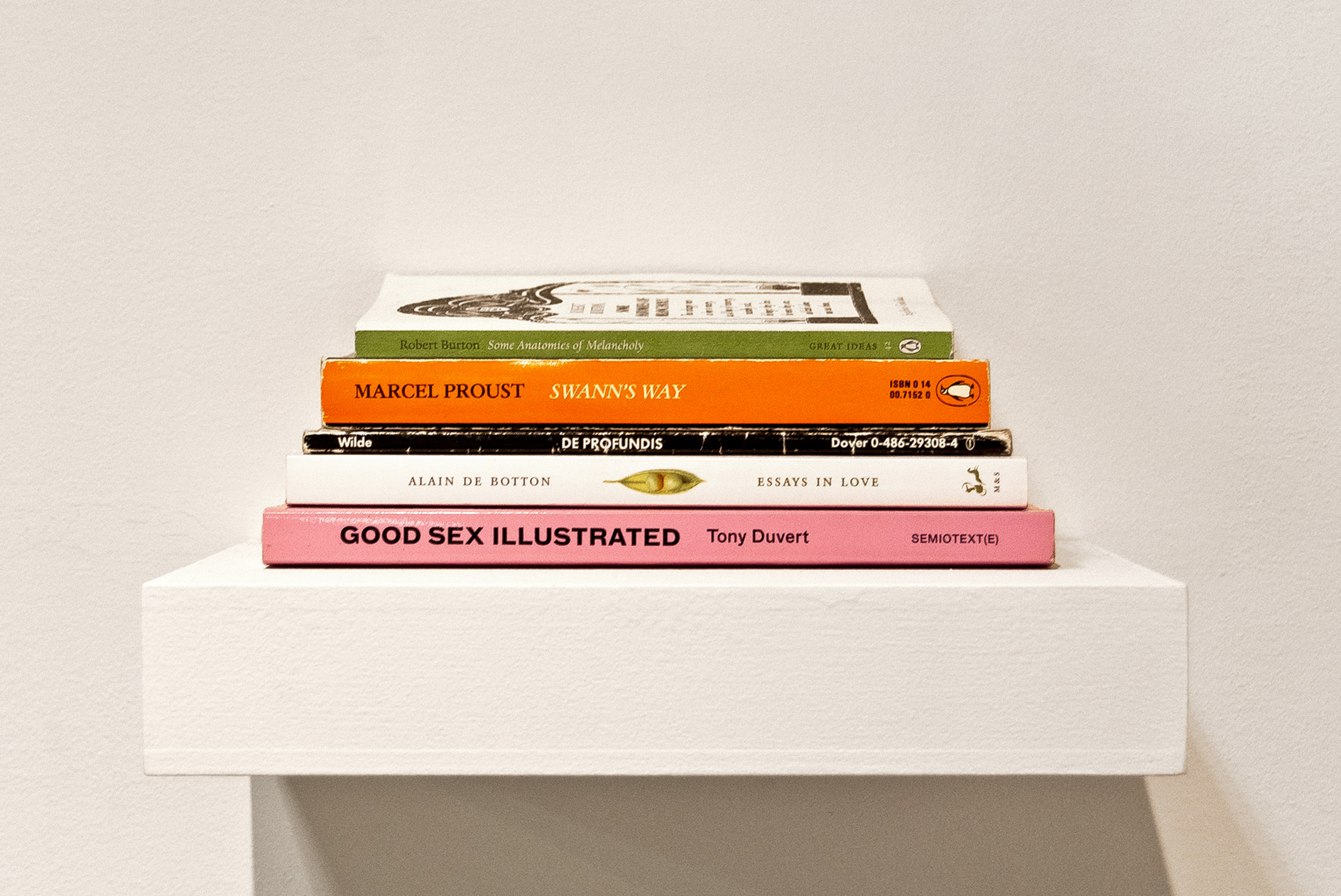 Genealogy in 2010