Erdem Taşdelen
48 individual business cards sandwiched in plexi sheets
56 x 54 cm (22" x 21")
2011


For this project I produced 48 different business cards for myself, which I use in my everyday life. While these cards fulfill their expected function of providing contact information, they also suggest a preference for identifying oneself in reference to political inclinations and persisting habits instead of occupation. The self-ridiculing descriptions on the cards mock the idea of advertising the self, yet ironically the cards are effectively employed in my own self-advertising as an artist.
Installation view: Doublethink: Double Vision, Pera Museum, Istanbul, 2017. Photo by Uğur Ataç.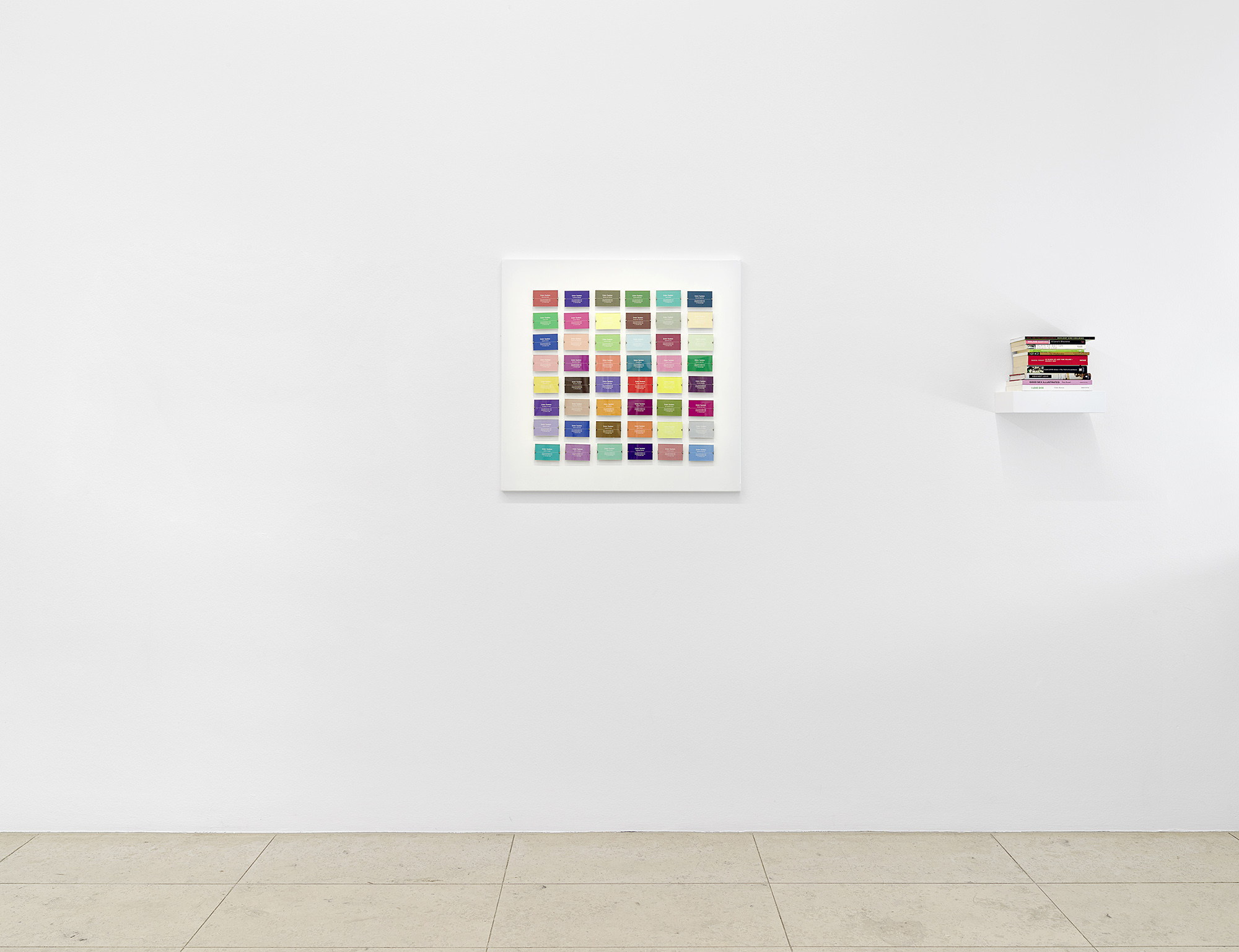 Installation view: Freundschaftsspiel, Museum für Neue Kunst, Freiburg, 2016. Photo by Bernhard Strauss.